---
Rhodes is an island of great history. Back in the 10th century B.C until today, the tribes who lived on the island played an important role on how we know it today.
The Hellenic Years
Minoans from Crete were the first who lived on the island. Next came Achaioi tribe from Mykines, Attica and Argos and later during the 11th century B.C. came Dorieis. They created the first connected cities on the island, Lindos, Ialisos and Kamiros, which still exist today. Rhodes was very popular when it came to trading and Rhodians had connections to every major city of that time.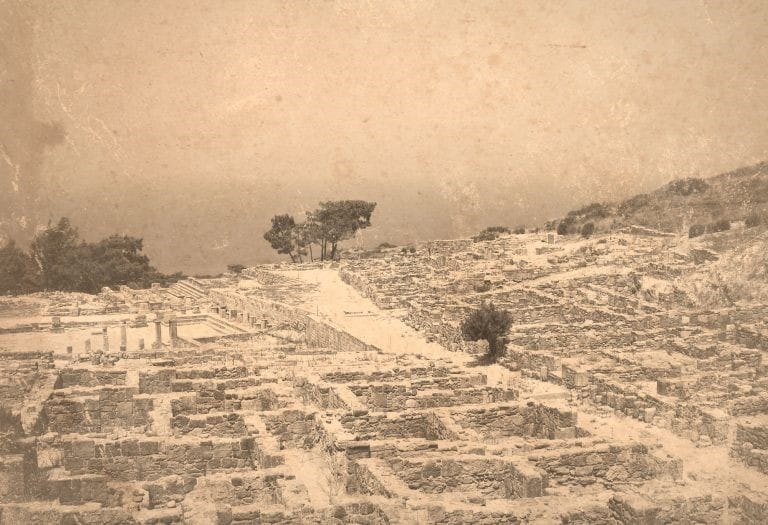 The Gold Years
On 408 B.C. the three big cities combined their powers and created the city of Rhodes which was the capital of the island and eventually evolved to a great center of economics and trade. Apparently after Great's Alexander's death, Rhodians allied with the Ptolemians, but on 305 B.C. Macedonians who were one of their biggest enemies came with a great army and captured the island. In honor for their victory, they made Colossus of Rhodes, one of the Seven Wonders of the ancient word.
The legend says that they funded Colossus by selling the enemy's war machines. It's rumored to had been 32 meters tall, standing at the entrance of the harbor, with ships passing between the statue's legs. Unfortunately 12 years later a strong earthquake destroyed the iconic statue. It was not rebuilt because the earthquake was interpreted as a curse from the gods.
The Byzantine Period had Rhodes under Arab occupation. The following decades can be highlighted by the medieval battles between the knights of St. John and the Ottomans. Ottomans occupied the island for more than 4 centuries, before losing ground, thus Rhodes becoming a part of Italy before its integration with the Greek Nation on 7 March 1948.
All tribes left their mark behind and turned Rhodes into a multi-infuenced island that thousands of visitors from all around the world appreciate every year.