---
There have been infinite folklores that are posing as myths now, regarding various phenomena, historical events or other occurrences that are attributed to Gods, muses and other celenial beings. The great mythological story of the sunny island of Rhodes is deeply rooted in the ancient Greek lore and legends. Surely, one may read a thousand and more stories about how this island came to be. However, the short version of the events that supposedly took place is this…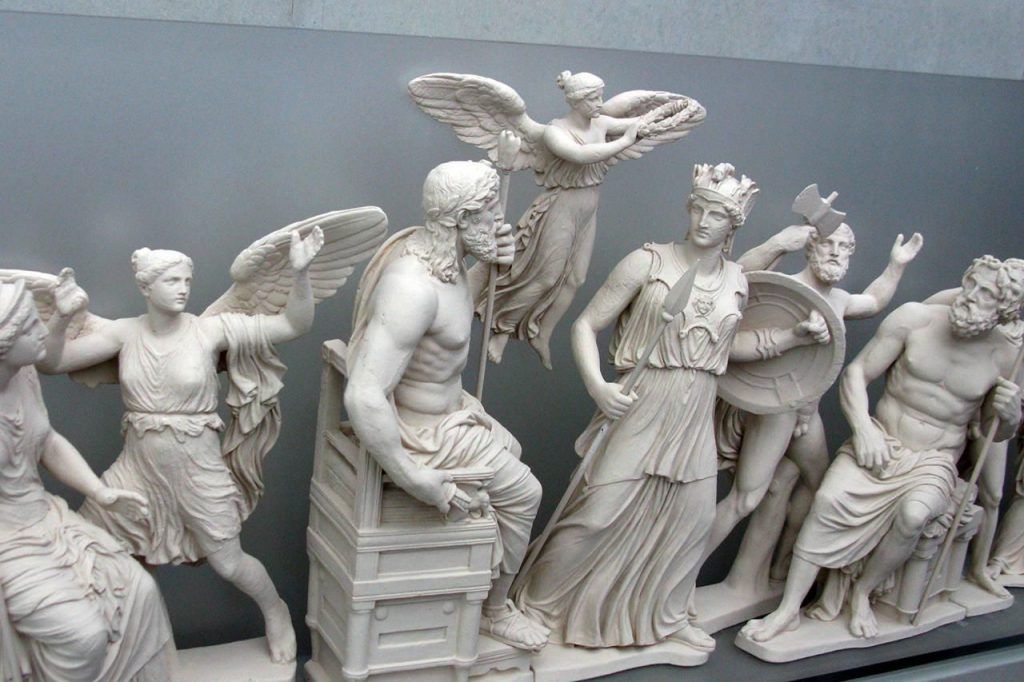 So, our story begins during the time when the twelve Gods of Olympus rose to power and dethroned the mighty Titans. Rhea, who was the daughter of Uranus or Heaven (as we know it today) and Gaia or Earth mated with Cronus and as a result of this union came Poseidon. As there was a war raging, Rhea gave up her baby to be raised by the Telchines, in an attempt to save it from becoming a collateral damage.
The latter had been the first inhabitants in the land that would later be named Rhodes. Telchines were ancient and mystical people and originated from Frygia in Crete or Cyprus. Their name comes from a Greek verb that means "to charm or to attract someone", and that is why they were considered sorcerers. There has been historical evidence that proves they were amazing mariners and that their mother was Thalassa, the actual Sea. They were also handy techinicians and they excelled in forging metal items such as the trident of Poseidon!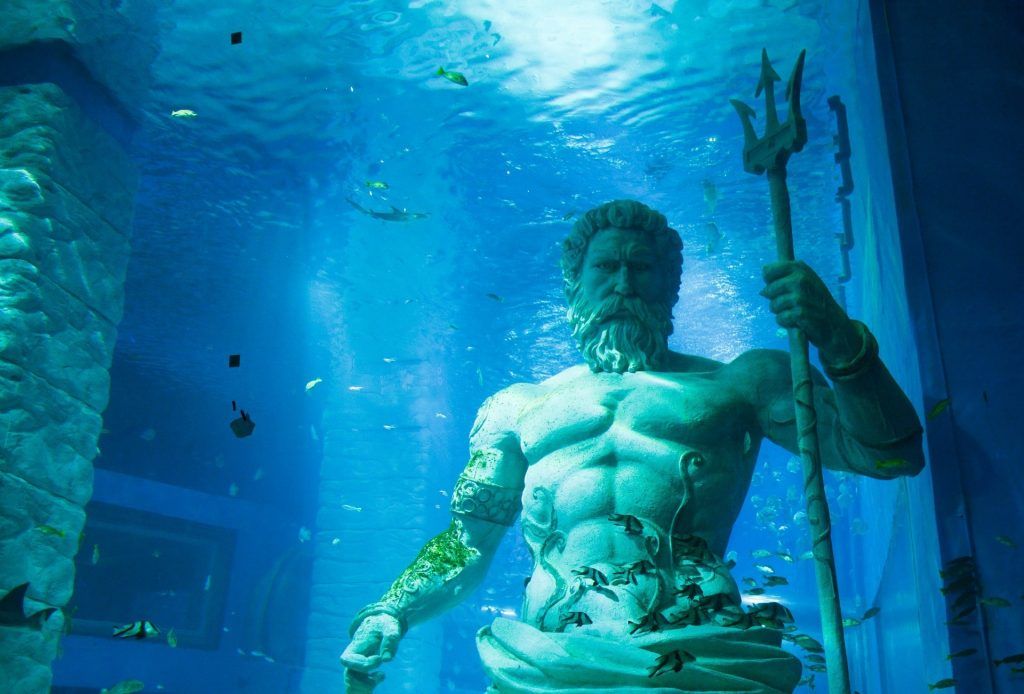 Rhea had felt that her son would be safe in the Telchines' arms, but he fell in love -like all of us-, and the face of his affection was the nymph Alia, who was the only sister of the Telchines. As expected, this wouldn't turn out good. She gave birth to six sons and a daughter that they called Rhode.
Aphrodite, while sailing came upon a sea storm, a few miles away from Rhodes. As she tried to reach the land, the Telchines, who could even control weatherly elements, wouldn't let her, so she threw a curse upon them. Poseidon was mad, as the Telchines did atrocious things to the land and to other people, so he buried them into the ground. Alia, fell into the sea and drowned, as a result of her sorrow, and since then, she had been worshipped by the Rhodians. Her new name was Lefkothea.
As years flew by, the island was completely desolate and the war of the twelve Gods against the Titans was still raging. Helios or Sun, helped the Gods during that time, so he partook while the division of new territories happened. Zeus, personally, promised Helios that he would grant him a land that would emerge out of the sea, and Helios would be its ruler.
At the same time, an island did re-emerge and had the form of the nymph Rhode, who was strikingly beautiful and soaking wet. Helios fell in love with her at first sight and used his warm sunbeams to dry her up. Since then, they lived happily together and had eight children (7 sons, 1 daughter). Their eldest son, Kerkofors, had three sons later on, and they were: Kamiros, Ialyssos and Lindos. They divided the island, gave their names to different regions and ruled each region respectively.
Helios has been an emblematic figure for the island and people had been worshipping him as their patron God! They even built a giant statue to honor him, known as the Colossus of Rhodes, which was one of the Seven Wonders. He, has blessed Rhodes with sunshine, hence the endless sunny days that grace the island. Zeus, also, has gifted Rhodes with "golden rain", which has given the residents great wealth. Athena, too, gave the inhabitants art and craft-making, which helped Rhodians decorate the island with beautiful artwork.
The myths about Rhodes go on and on, and if you'd like to experience some of them on screen, then visit Throne of Helios! With two films playing daily, Throne of Helios, which delves into the history of the island, or The Rhodes Race, which is an epic battle against the Olympian Gods, you will learn many unearthed historical secrets about this Dodecanese island. The movies are offered in a 9D experience with amazing visuals and thrilling sound effects. Note that the films are available in 13 languages, marking it a wonderful experience for both adults and children from all over the world!