---
Rhodes is an island of intense natural beauty, that combines mountainous villages with endless beaches and medieval monuments. Below are our top 5 must visit in Rhodes destinations that will fill your vacation with unique memories.
Lindos
Lindos just as the medieval city, combines a landscape of unique beauty with ancient monuments next to a traditional village that has been well preserved. Its golden beaches are in harmony with the imposing mansions, the cobblestone-filled narrow alleys and the Acropolis that makes the view so unique!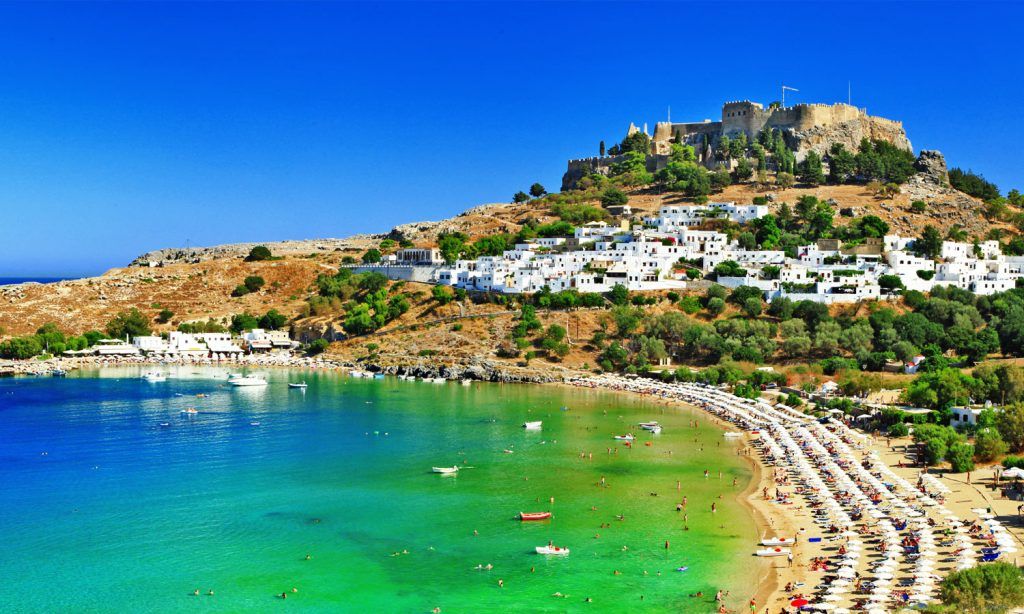 Kallithea Springs
This unique combination of nature, architecture and history travels us in an Italian cinematic setting. The monumental architecture with its unique mosaics, the Italian baths, where thermal waters once flowed, the Atrium and every corner of Kallithea Springs, take us nostalgically to another era. The picturesque crystal-clear beach is home to hundreds of visitors each day and its unique seabed is a pole of attraction for organized scuba diving.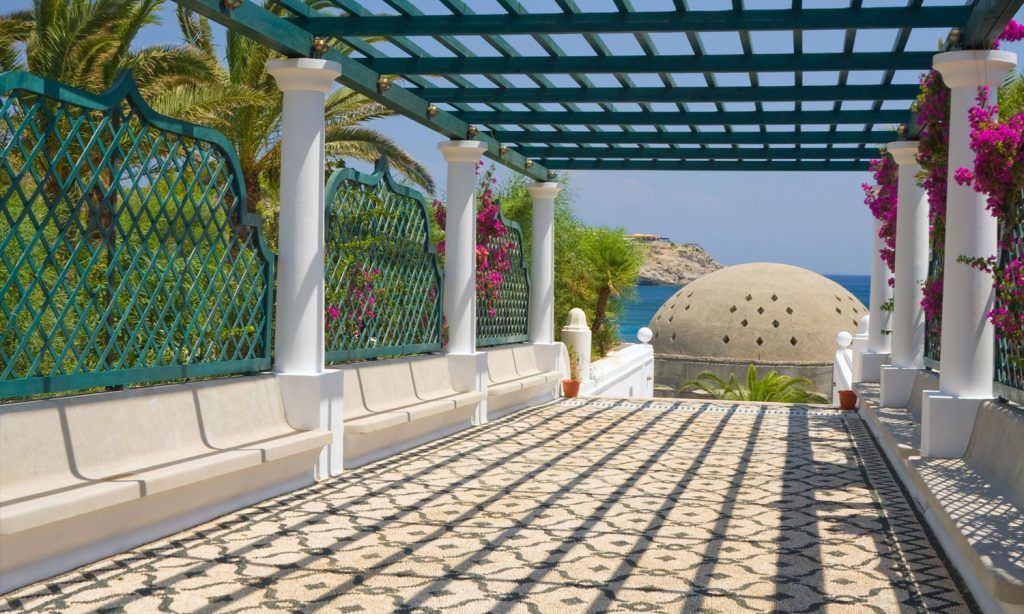 Filerimos
It is an ideal place to enjoy the stunning panoramic view of the Aegean Sea and take a stroll in the nature. Visitors can walk the Martyr's Road, a road drawn up by Latin priests, representing in stone columns the twelve phases that Jesus had, while ascending to Golgotha. At its end, you will meet the 18 meter tall cement cross, a landmark of the area.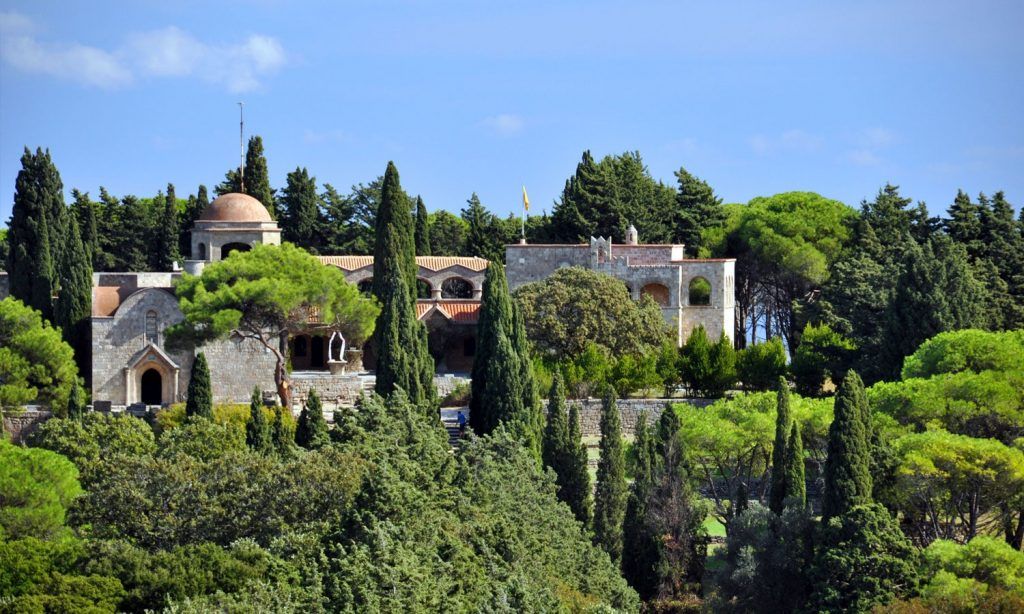 Valley of Butterflies
One of the most famous natural spots of Rhodes that definitely deserves your visit. It is a habitat that hosts the butterfly Panaxia Quadripunctaria, a very rare species found in only a few areas of the world, occupying the natural park from June to late September.
Seven Springs
The name is due to a wide green lake inside the forest, where water flows from seven points. A unique experience awaits the visitor as he crosses the completely dark, narrow, 150 meters long Italian tunnel, leading to a loud waterfall! The fairytale landscape bonds perfectly with the wide biodiversity of the area, a landmark for nature lovers!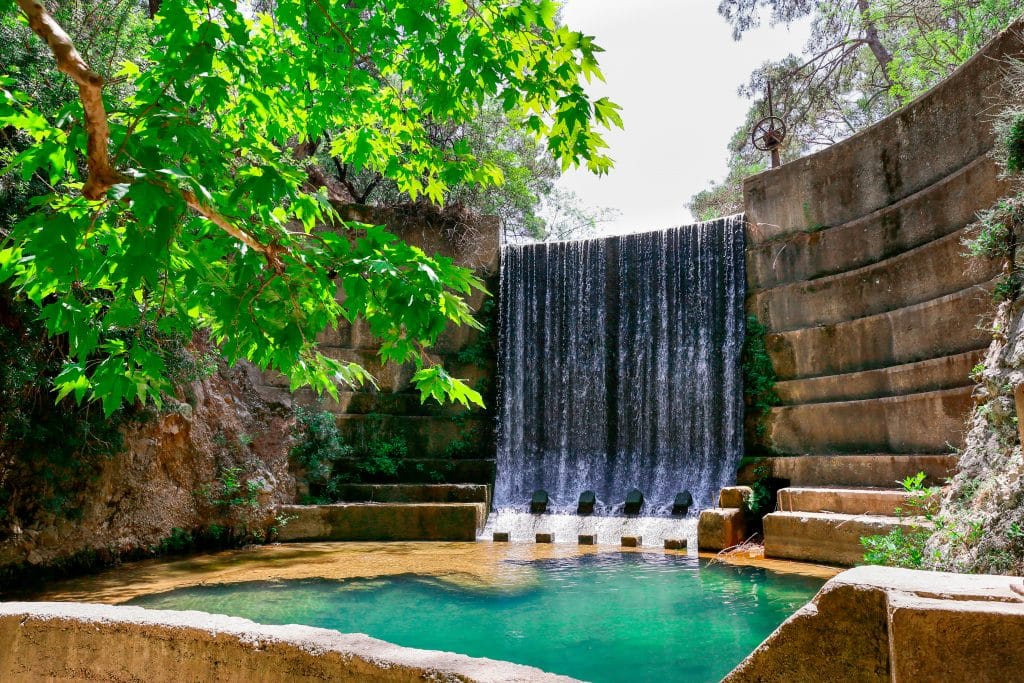 Can't get enough of Rhodes history? If you are looking to further enhance your knowledge about Rhodes' past, you have to check Throne of Helios. The first 9D Cinema of Europe that shows the island's history through the centuries in the most interactive way! Special visual, sound and 3D effects, artificial earthquakes, fire, snow, water bubbles, winds and shakes, represent the way the island formed from the ocean floor, as well as all the major ancient Greek and medieval battles!
Don't just listen, but feel the passage of time!