---
Ancient Greek mythology is full of fascinating stories of mythical heroes who stood out for their exploits. But the greatest mythical hero of Ancient Greece is Hercules. According to legend, Hercules was born in ancient Thebes to Alcmene, granddaughter of the hero Perseus. He was the son of Zeus. Hercules was renowned for his physical strength and bravery, which is why the ancient Greeks worshipped him as a demigod. Hercules is most famous for the 12 labours, tests set by the king of Mycenae Eurystheus.
Below are the 12 labours of Hercules:
1.He killed the lion of Nemea. This lion had such a tough skin that no weapon could pierce it. But Hercules managed to drown it with his own hands.
2.He killed the Lernaean Hydra, a mythological monster with many heads.  According to legend, when Hercules cut off one head, two would come out. Only by burning the wound with fire was he able to stop the multiplication.
3.He captured the deer of Kyrenia, a deer so fast that not even an arrow could reach it. But Hercules managed to tame it and then trap it.
4.He killed the Erymanthian Boar, a mythological creature that caused havoc in the surrounding area. The hero, however, managed to trap it with a net. This feat is an allegory about man's attempt to control wildlife.
5.He cleaned the stables of Augeas, using 2 local rivers, which carried away the droppings of the oxen.
6.He killed the Stymphalian Vultures with his bow and arrow.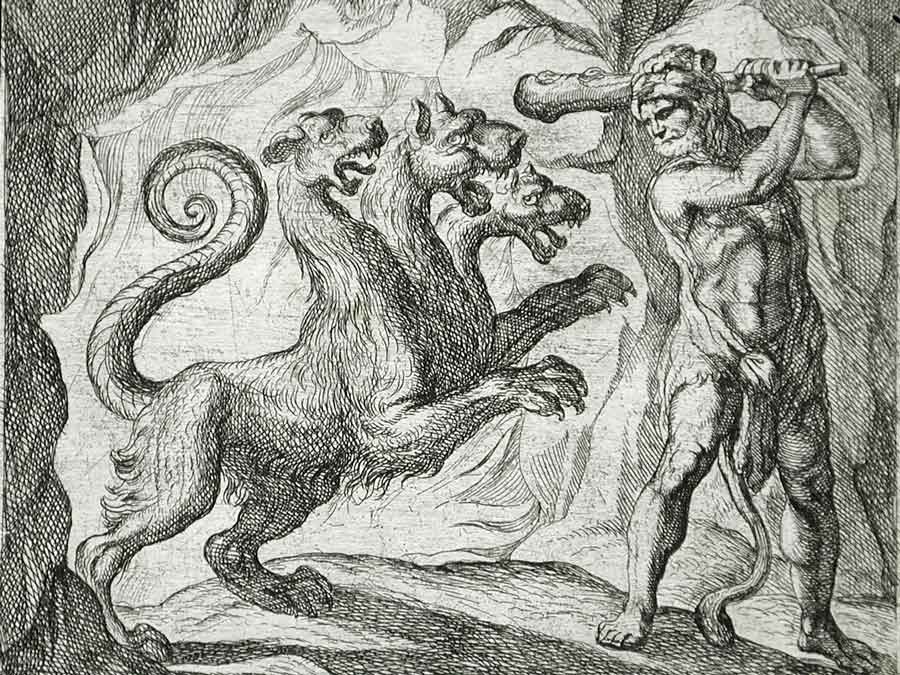 7.He captured the bull of Crete, which belonged to King Minos.
8.He stole the man-eating horses of Diomedes, son of Ares, the god of war.
9.He stole the belt of Hippolyta, queen of the Amazons.
10.He kidnapped the oxen of the giant Geryon.
11.Snatched the golden apples of the Hesperides, which were guarded by a dragon with 100 heads.
12.Kidnapped Cerberus, a 3-headed monster who guarded the Underworld.
Do you want to learn more about ancient Greek mythology and the history of Greece? Visit the Throne of Helios and combine knowledge with entertainment!