---
The Order of Saint John, also known as Knights Hospitaller, was a religious order formed in the 11th century AD, with the primary objective of serving as doctors in the army of the Crusaders. The members of the order came from countries all around Europe. They were divided into classes based on their level of nobility. They served as soldiers, nurses, and clerics based on their level of proficiency. The order was divided into 8 major groups based on their nationality. These groups consisted of knights from Provence, Augergene, France, Italy, Germany, England, Aragon, and Castile. The Grand Master of the order was its supreme leader.
After the fall of the Kingdom of Jerusalem in 1291, the Knights found shelter on the island of Cyprus. But the king of Cyprus was not very friendly to the knights. So, the knights planned to acquire the island of Rhodes from the Byzantine Empire. The Byzantine Emperor Andronikos II Palaiologos refused but with the help of the Pope and the kingdom of France. The knights besieged the city of Rhodes for 6 months, and on the 15 of August 1310, the Knights defeated the Byzantines, and the era of the Order of Saint John in Rhodes began.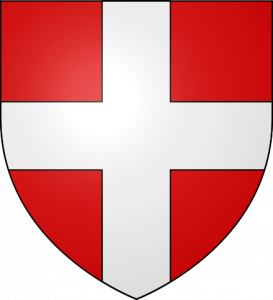 The Knights ruled over Rhodes for 200 years, and during their rule, they became highly militarized due to the pressure of the Ottomans and local pirates. They built many fortifications around the city of Rhodes, such as the walls of the Old Town that remain to this day. They also built many churches, hospitals, and many other administrative buildings.
During the 15th century, the city of Rhodes was besieged twice. Once by the Sultan of Egypt in 1444 and 1480 by the Ottoman Sultan Mehmed the Conqueror, the Sultan who captured Constantinople in 1453. Both timed the Knights managed to defeat the attackers. But in 1522, Sultan Suleiman the Magnificent, sent 400 ships and 100.000 men to finally conquer Rhodes. The siege lasted for 6 months, and Knights and the locals fought bravely but they could not defeat such an overwhelming force with just 7000 men. At the end of the siege, the surviving Knights were allowed to safely leave Rhodes and withdraw to Sicily.
Want to learn more about the fascinating history of Rhodes? Visit Throne of Helios and combine fun with knowledge!